BETWEEN TWO WORLDS
On January 19, 2006, NASA's New Horizons spacecraft launched from the Cape Canaveral Air Force Station in Florida, on a trip to Pluto and beyond. The spacecraft sent back images of Jupiter when it passed on February 28, 2007, then flew on at about 23km per second toward Pluto, where it made its closest approach on July 14, 2015. The New Horizons mission is now travelling on to explore more Kuiper Belt objects and the outer reaches of our solar system. So far the mission has produced a number of extraordinary images from Pluto and its moons, and we are learning more every day. Between Two Worlds explored images and text from New Horizons, coupled with poetry to tell the mission's story. The work was exhibited at Maroondah Access Gallery in Ringwood, Australia, from 11 June - 6 August 2016.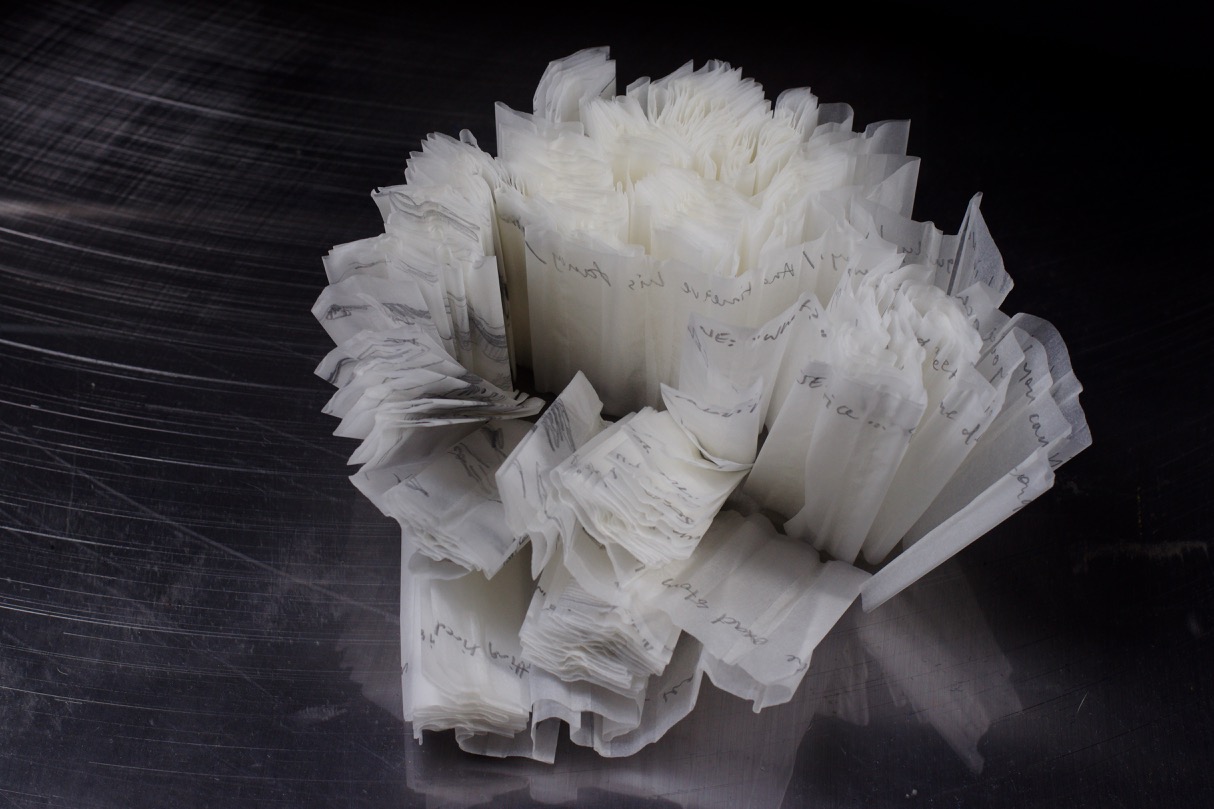 "The crack in the tea-cup opens, a lane to the land of the dead."
Artists book (cigarette papers, pencil, Before Sunrise script, NASA press release), dimensions variable.
"You may seek it with thimbles and seek it with care."
Artists book (watercolour and pencil on paper, The Hunting of the Snark, Lewis Carroll), dimensions variable.