BETWEEN TWO WORLDS
Between Two Worlds explored images and text from NASA's New Horizons mission to Pluto and beyond, coupled with poetry to help tell the story. These five etching and monotype artworks were exhibited at Maroondah Access Gallery in Ringwood, Australia, from 11 June - 6 August 2016.
Indexerrorparallaxrefraction
A series of 20 etching and letterpress prints depicting the stars and constellations important to navigation and exploration in the Southern Hemisphere. Shown in November 2013 at the Mission to Seafarers Norla Dome gallery in Melbourne, Australia.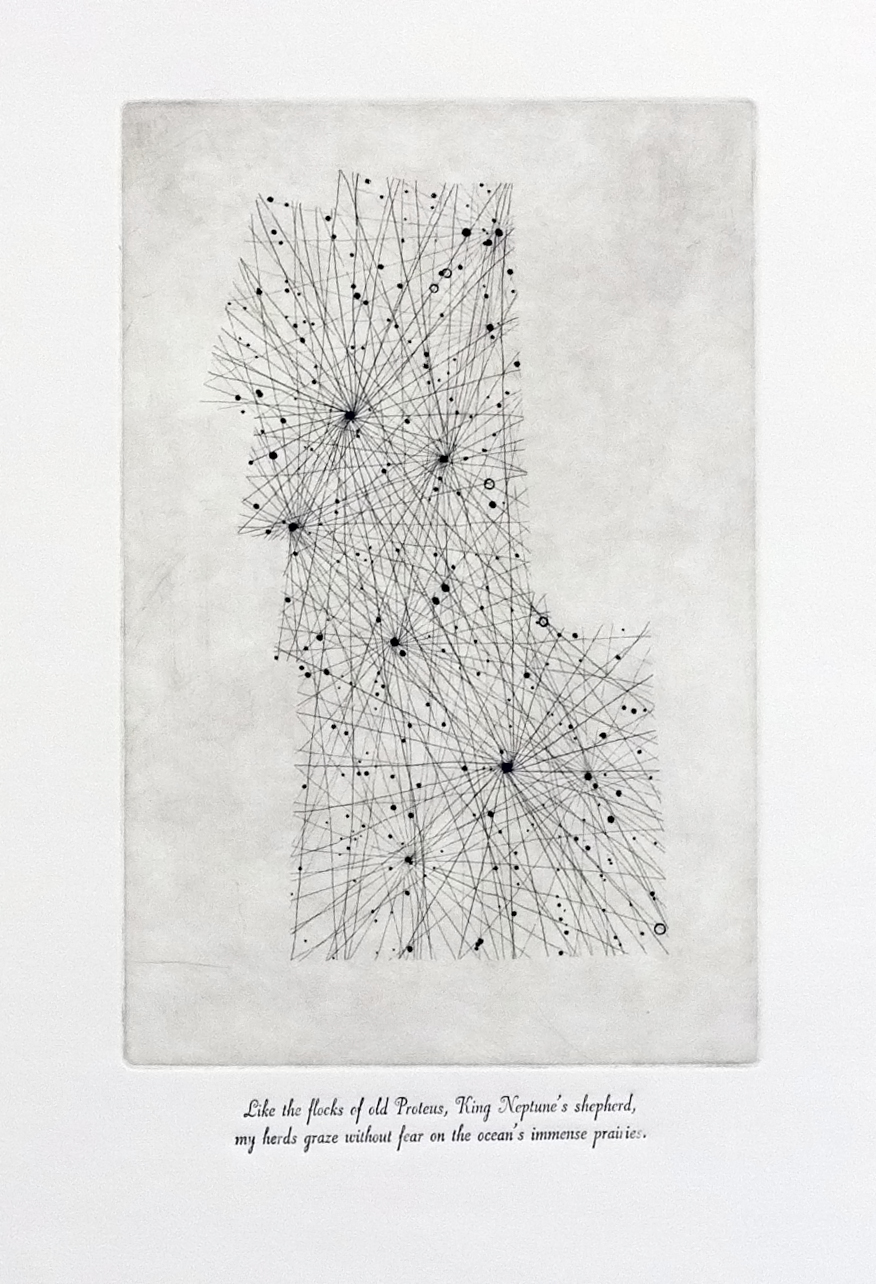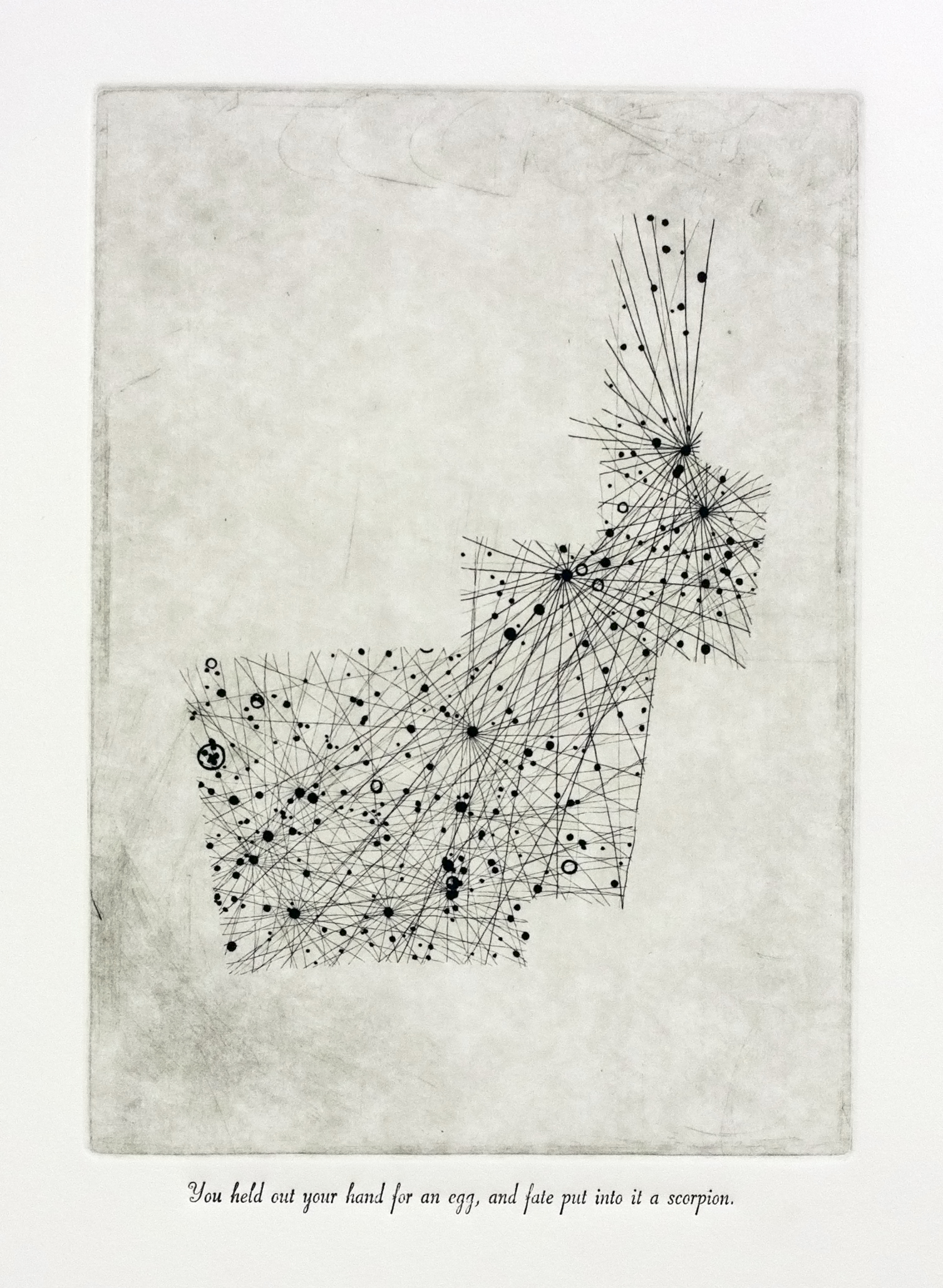 THE STARS ARE WORDS
2011. Celestial atlas: handmade clamshell box with 24 etchings, 73 screen prints and 25 digital prints. 80x60cm (closed), 80x125cm (open). Collection: State Library of Victoria, Australia.